In honor of Boston Fashion Week 2016, we wanted this blog post to address a wedding essential that should not be over looked! Wedding shoes!
Choosing your wedding shoes isn't always easy. With all the varieties of shapes, sizes, styles and colors and also finding the pair that will work perfectly with the dress you've chosen,  picking the perfect pair can be such a difficult decision. We may not be fashion experts or panelists on Fashion Police, but we recognize when style meets comfort. Below are some pretty sweet wedding shoes that definitely made people turn heads and raise an eyebrow as these brides walked down the aisle.
Deciding to rock the traditional white shoe doesn't make you boring or mean you're playing it safe. Keep the traditional white shoe and make little additions to the dress or accessories with modern shapes, flirty details, and unconventional textures and patterns.
Add a little bling:
There is no such thing as having too much bling. Glittering, crystal-embellished shoes adds a glamorous feel, making your wedding day look pop and shine through.
Ribbons and Bows:
 Of all days, your wedding day is the day you get to be ultimately dolled up. From the makeup, to those stylish accessories, let your shoes complete your look. Don't be afraid to be decked out in girly ribbons and bows.
 Choo love is true love:
Obviously, if you're going to splurge on wedding shoes, you simply must get a pair of Jimmy Choo wedding shoes. Their line of wedding shoes show true beauty with a classic twist. Plus these shoes are so fierce, I guarantee you'll absolutely wear them again…and if you don't, I wear a size 9 and will proudly take the heavy burden off your hands (or foot)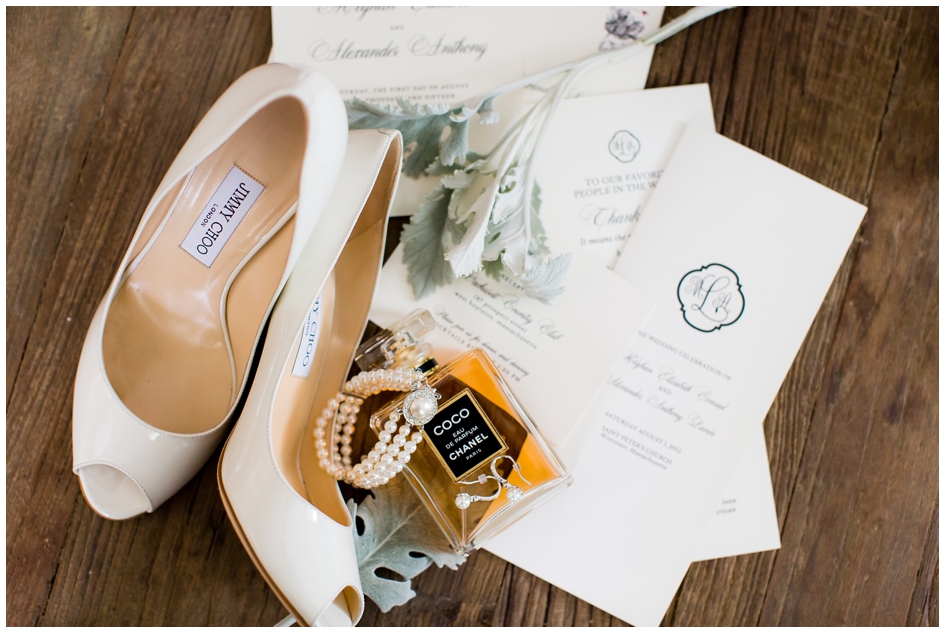 Blush is the new black:
Blush heels offer a soft yet stylish vibe that leans your look toward traditional without blending in with the crowd or meeting anyone's expectations. Think pink, and strut down the aisle with a splash of color that is pleasantly appealing to the eye.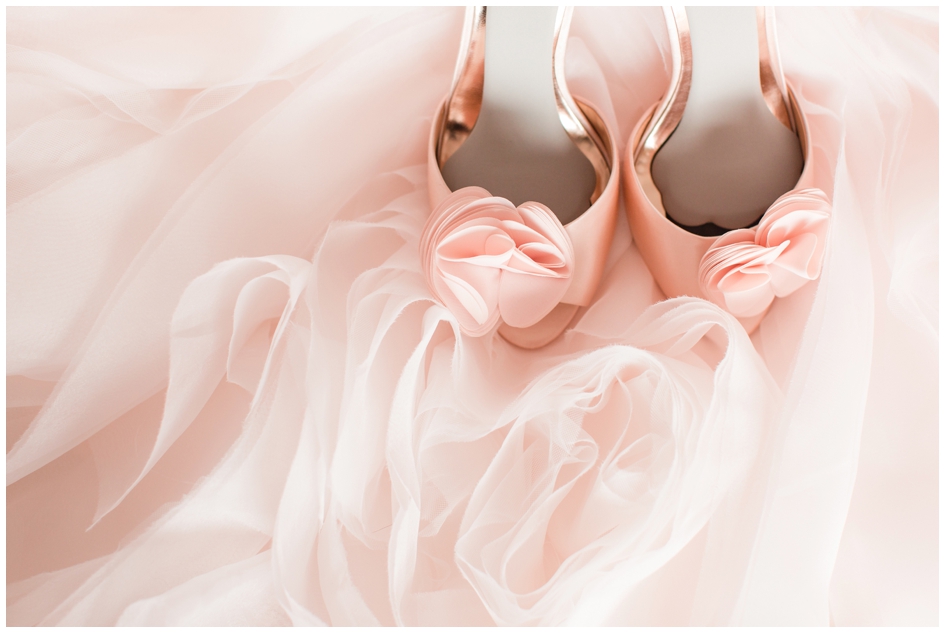 Whether you walk down the aisle in classic pumps, bold stilettos, or glitter-studded flats, don't ignore your personal style, and know that you've found the perfect accent to accompany your wonderful wedding dress.